I hate when people ask me what pc/laptop to buy. That's like asking what promotional product someone should buy without understanding budget, goals or other information. Yet, people don't know the right questions to ask and sometimes just want an answer. So here is my opinion with caveats.
Computer on a budget
– Buy Dell Inspiron desktop– preferably from Dell outlet store.
I bought my home computer for $300 and it screams and has everything I need for home computing (except Microsoft office). Buying from the outlet provides the same full warranty plus free shipping and my machine was essentially brand new but $100 cheaper.
http://www.dell.com/outlet
(horrible site, but the savings are worth it).
Any machine you can buy on this site is great for most basic functions. Spend between $300 & $500 for a great budget machine.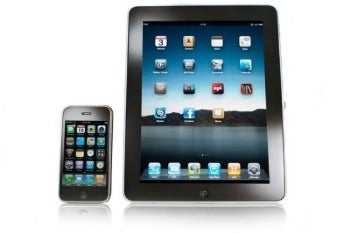 Best phone –
iPhone. I love my Droid Bionic, but iPhone is better for most of the population.
Best tablet – iPad 2
–It's amazing how great this device is. No Droid touches the value. The new iPad retina display is not worth it so stick with the 16 gig iPad 2 for $399.
Basic configuration
you need for any computer.
·
4 Gigabytes (GB) of Ram.
·
100 GB hard drive (more is great if you need it but 100 GB is fine).
·
Video card with ½ GB of RAM on the video card preferably HDMI compatible.
·
Support for dual monitors.
Enhancing your computer –
·
8 GB of RAM, a great investment for a small price.
·
100 GB SSD (Solid State Drive) will pay for itself 10 times over but adds $150.
·
1 GB internal drive for storing large files (pictures, videos).
·
Dual monitors – It will change your life!
·
1 GB of memory on your video card – well worth it even for casual use. (Best to buy as part of a new machine configuration rather than upgrading an existing machine.)
Software for your computer
·
Office 2010 home – Yes, I know Google Docs is great but Office 2010 is still worth it.
·
Crashplan.com – unlimited online backup (best value). You MUST backup online.
The following are all free
·
Microsoft Security Essentials – Free antivirus that works very well.
·
Dropbox – It just works and 5 GB free.
·
Evernote – Free and awesome but too difficult to explain in 1 sentence.
·
Firefox – fast and compatible browser.
·
Lastpass – remembers all your passwords. Free (good for most) or $12 for premium.
Best home office printer
– Epson workforce 645 multi-function (wireless including from iPad)
Best place to buy accessories – Amazon.com
·
Logitech is my favorite for most accessories.
I don't recommend MacBook's. They are beautiful and do amazing things but the price is too high for me to recommend for MOST people. Don't send me hate mail telling me all the reasons I'm wrong, I've done the research, and the cost only justifies it for people who want a Mac. Same reason I love my iPad compared to ANY other tablet. You get more for your money. I don't hate Apple, I like value.
Don't. The hassle is just not worth it. If you are a bit technical or if you have a technical sibling/friend who is willing to help you, there are a few things worth upgrading.
·
Making sure you have 4 GB of RAM (If you have 64bit windows, 8GB and if you don't know what that means, you should not be upgrading…)
·
Installing an SSD drive will make your old computer essentially as fast as any new computer. $100 for a 100 GB SSD drive is a great investment. But moving/copying and installing requires a geek.
If your machine is really slow and painful, buy now. The increased productivity is worth it. But if you are pretty happy, wait. Windows 8 is coming later this year and new and lower prices will hit in December to get you to upgrade. So wait. In the meantime, download CCleaner
http://bit.ly/Kfunrs
and clean up your junk files to make your system perform a bit better.
If you need a tablet or a phone, don't wait to buy the iPad. The next version likely won't hit until March 2013. But wait on the iPhone until November of this year to get the latest if you can.